See how Kim surprised her daughter with a gift she'll never forget.
Q: What was the reason for purchasing the pillow?

A: She is devastated about leaving her fur baby and best friend behind...they are inseparable. This pillow and reaction was everything I could ever have hoped for....PRICELESS! Thank you so much for creating such a special gift to make her transition easier!


Q: What was the reaction like when the pillow was first seen?
A: Happy Tears!!!
Q: Can you describe the impact the pillow has brought after it was been gifted?
A: It brings me such happiness to know that she will have her best friend there in spirit to snuggle with at night and to wake up to in the morning
Q: Would you recommend our custom pillows? And why?
A: The photo I submitted was of my daughter holding him and her hand was holding his paw. I asked if her hand could be removed since I had to crop her out of the original photo. I was worried it couldn't be done but it came out PERFECT! You would never know that her hand was even there. The image is flawless and the pillow is very well made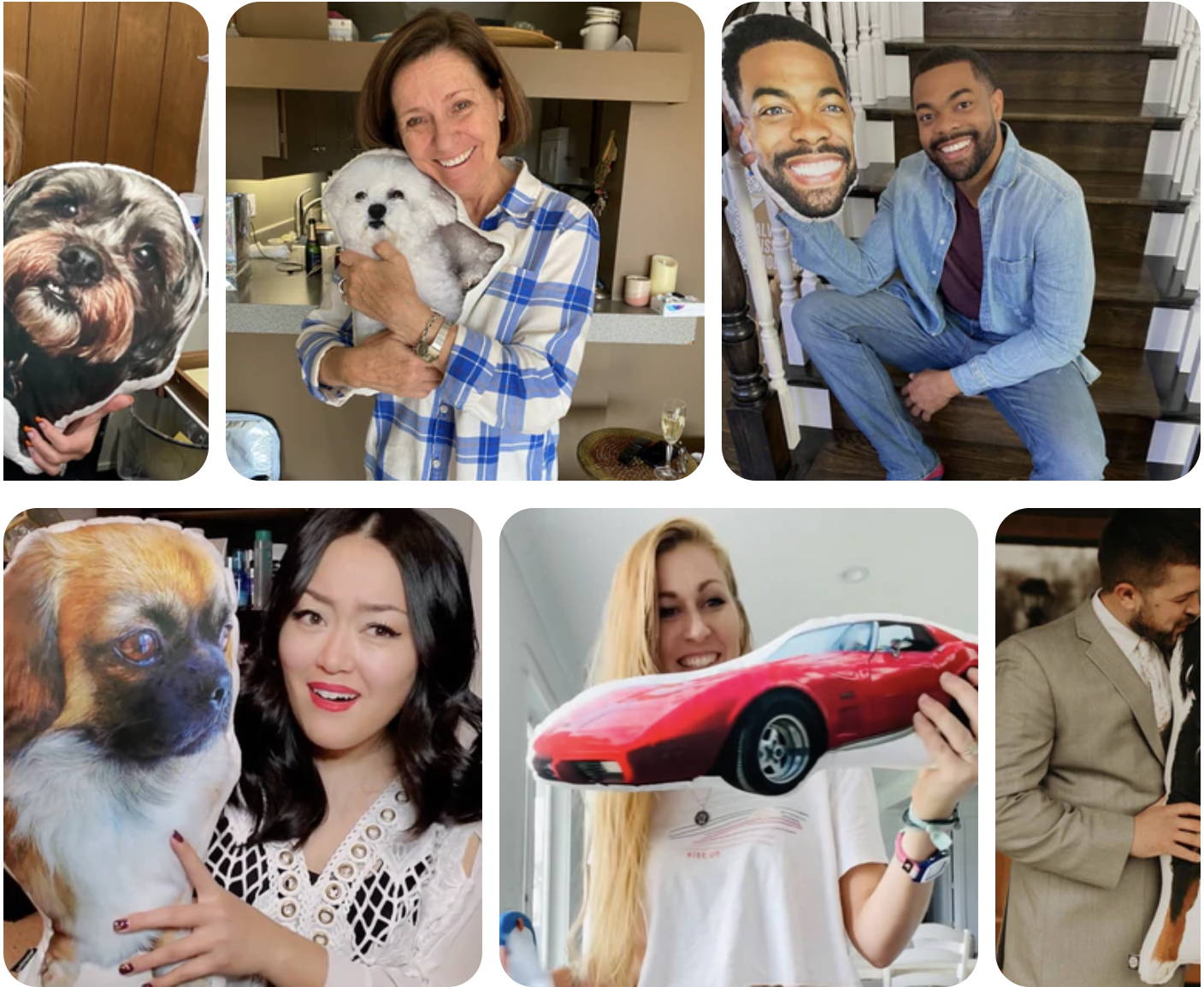 Know someone who moved away to college? Send them a lifelike looking pillow of the things they'll miss most, such as family pet or family member.