A gift you'll be actually proud to give (or get).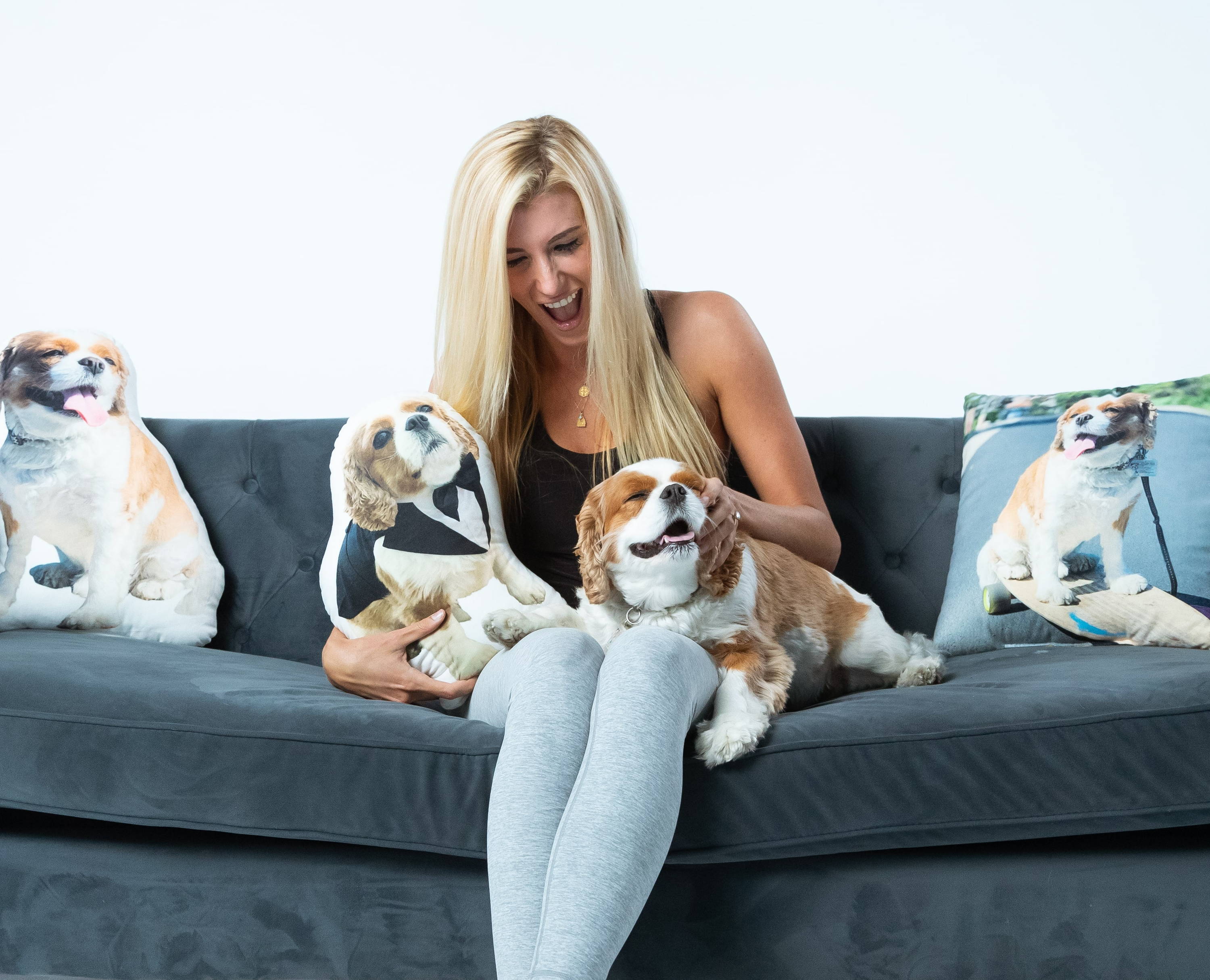 5,171+ customers agree: A custom pillow from All About Vibe is the best (and easiest) gift you can give.

Turn any photo you can think of into a pillow — from photos of pets, faces, and original art, the only limit is your imagination (... or your camera roll).
Here's a little more about our pillows:
Image Printed on Both Sides

Machine Washable and Dryable
STARTING AT $29.99, AND SHIPPED TO YOUR DOOR (FOR FREE & INSURED)
Find any photo from your phone's Camera Roll, Instagram/Facebook Feed, or simply take a brand new photo of whatever you'd like turned into a pillow.
Take the photo you found or took, and upload it to the custom pillow you'd like to order. You'll see an instant proof, with your image cropped in just 5 seconds.
3) Your Pillow is Created
We'll turn your photo into a pillow in our factory in Chicago, IL. Typical turnaround time from start to finish is 7-10 business days.
Most Popular Custom Pillow Styles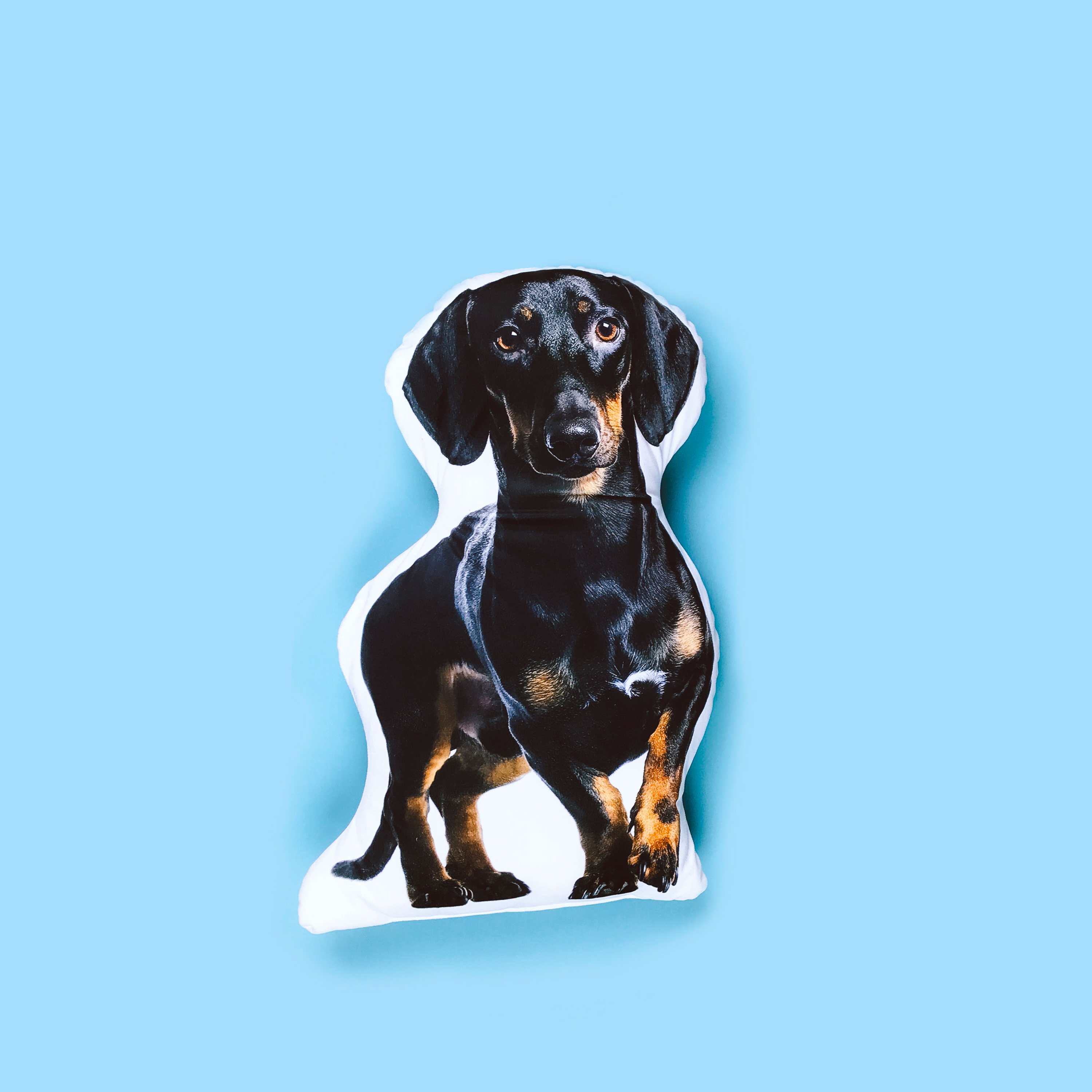 Perfect for kids who go off to college and are unable to see their favorite pet, commemorating a pet who recently passed away, or even giving your furry friend their lookalike "fluffy friend".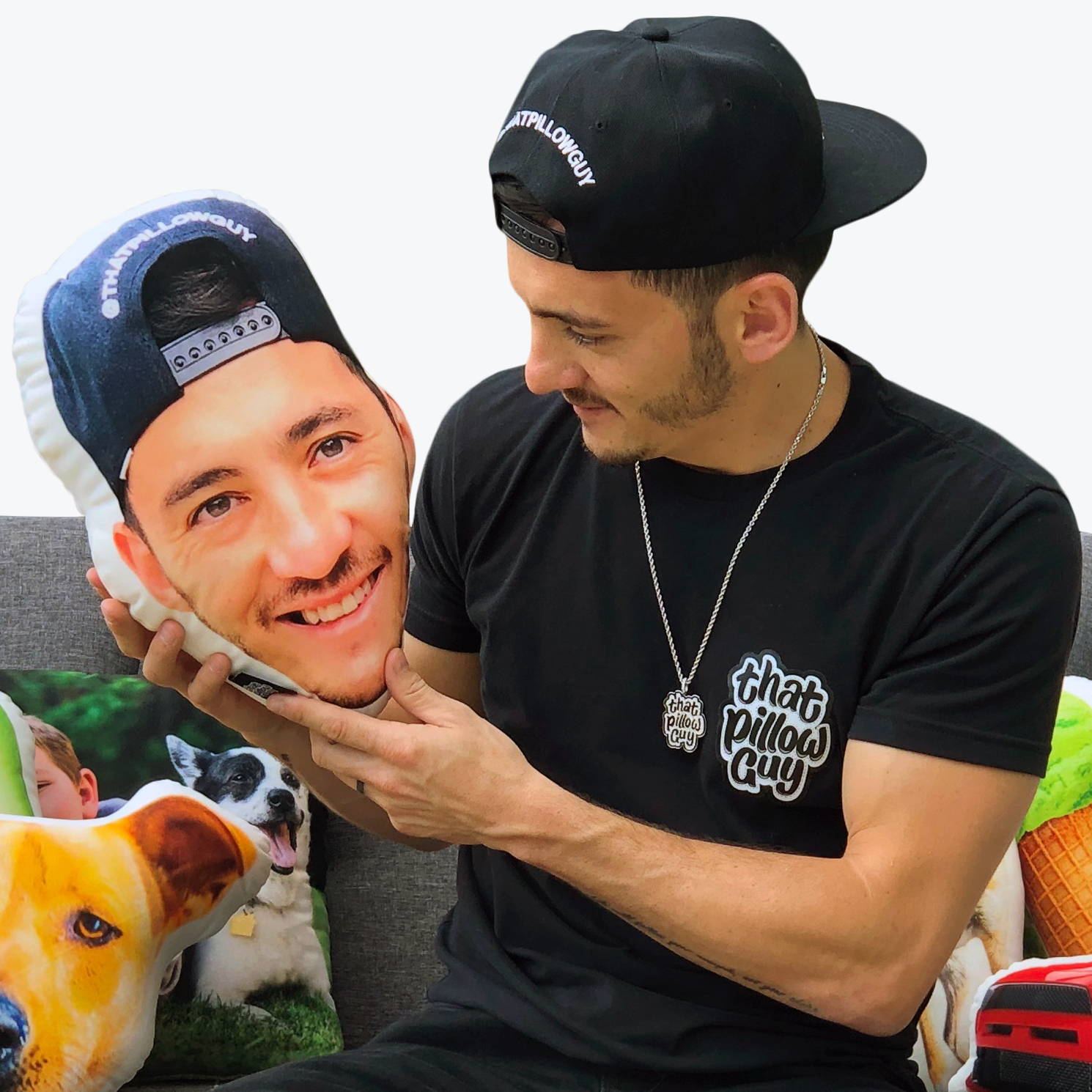 Perfect for parents who don't see their kids often, grandparents who aren't able to see their grandchildren, long-distance relationships, or simply for fun such as pranking a friend.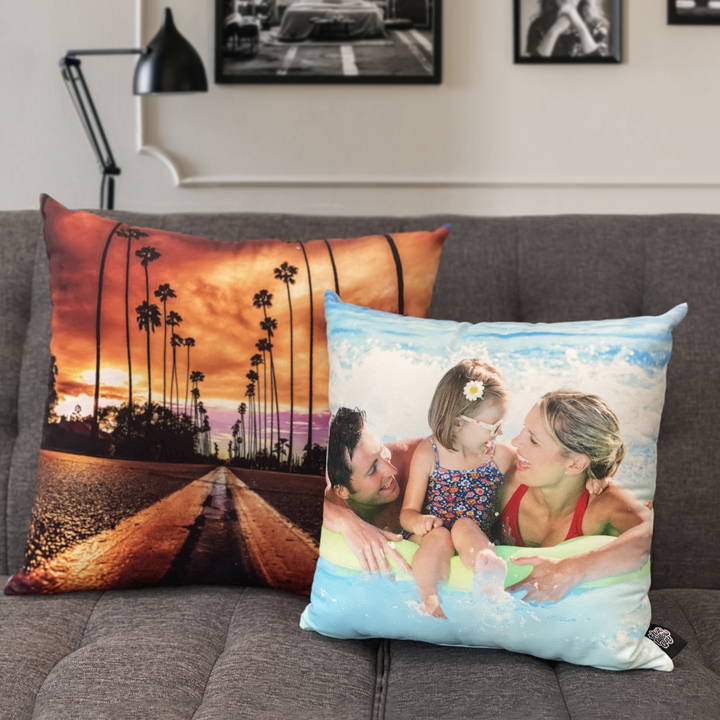 3. Custom Portrait Pillow
Perfect for family group photos, wedding day pictures, first date pictures, or anything else that sparks nostalgia.

Have more than one image you can't decide from? Choose our option where you can have a different image one each side.
The Internet's Favorite Giftable Pillow

"A great option to gift to a friend as a prank or to your parents who complain you don't visit enough"

"If you tend to experience the bittersweet pangs of homesickness when traveling, consider bringing an extra piece of your heart along with you on your next road trip."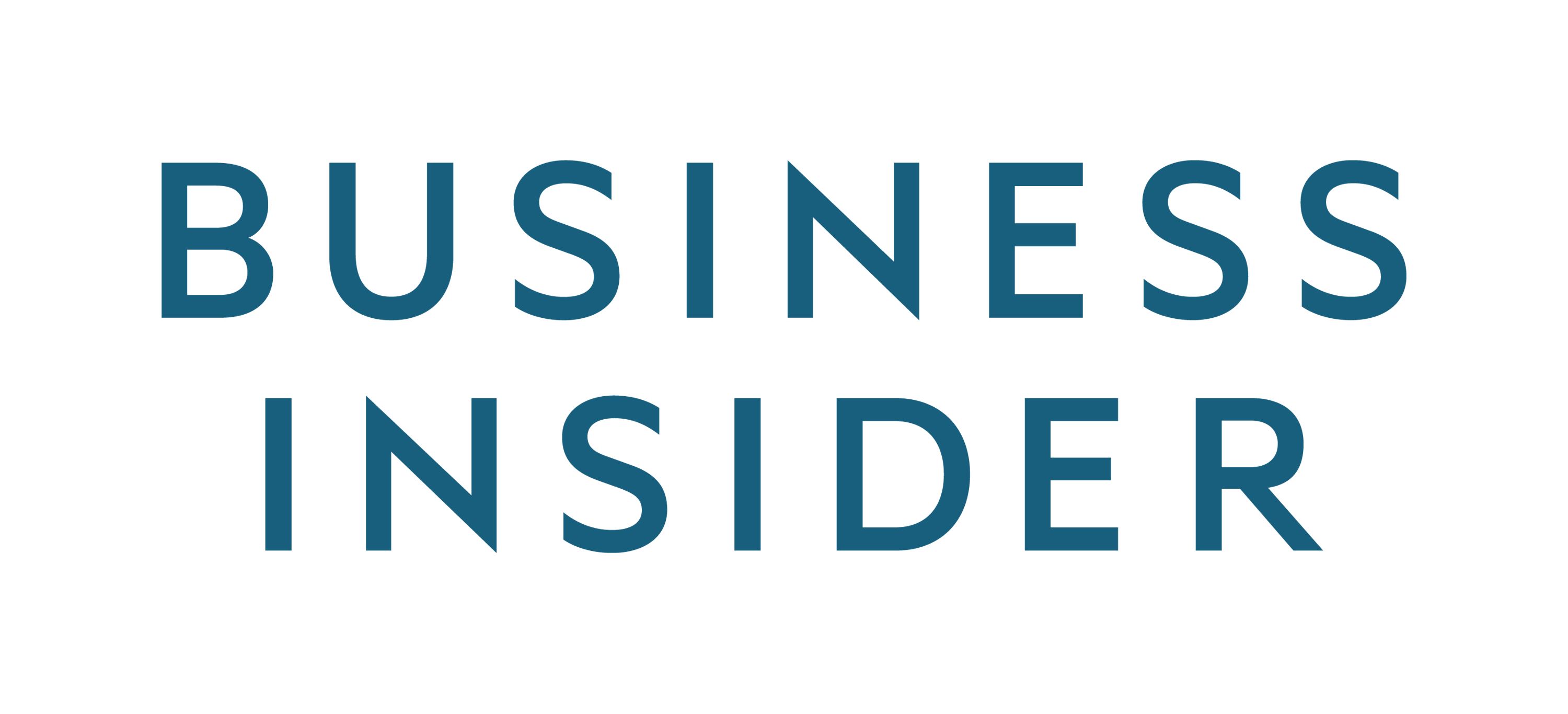 "Its fun and pretty cute, but the quality is actually really good"

"When you have a moment of homesickness you will get unspeakable comfort from snuggling this ultra-realistic dog- or cat-shaped pillow"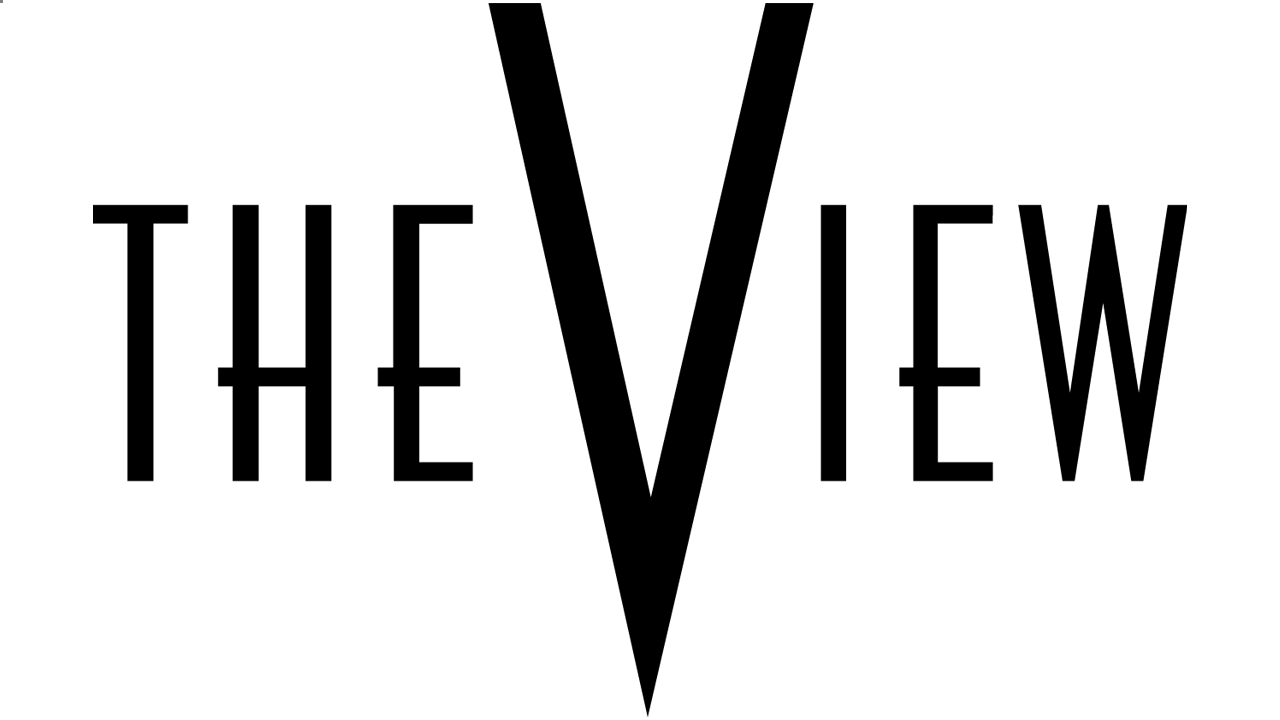 "For anyone who has a pet, or knows someone who lost a pet, you can now actually feel like they're with you everywhere you go."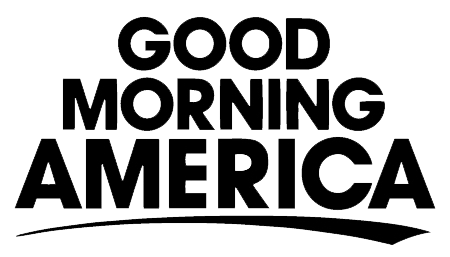 "This company makes pillows that look EXACTLY like your beloved pets!"
...and Loved by Over 75,000 Customers
"The communication was fantastic and the pillow is awesome: great quality, super soft and the image quality is impressive. I will not hesitate to get another pillow for another occasion as appropriate."
"I bought this for my wife shortly after our dog passed and it feels like our girl is still here with us. It feels nice to hug it as it feels real."
"Loved the pillow I ordered. Fast service. Sent email updates with order status. Website was easy to navigate, with company location and contact information easily found. I have already recommended to all my friends."
"I live about 700 miles from my grandkids. With covid this year, I have not been able to visit them. I bought the medium sized pillows of each of them and have those on my living room sofa. It is great."
"I got my face on a pillow for my boyfriend. It was hilarious. He loved it. The quality of the picture was clear and looked like you were looking at a photograph. The pillow was made very well. I highly recommend!!"
Frequently Asked Questions
Are your pillows really made in the USA?
Yes! Each pillow is handmade and shipped out of our partnered factory in Chicago, IL.
How do you clean the pillows if they
What does your satisfaction guarantee mean?
It means if you're not 100% happy with the final result of the pillow, or we will remake it until it's right.
How long is your production time?
How long does shipping typically take?
What images turn out best for these pillows?
What images turn out best for these pillows?
Your happiness and satisfaction is our top priority. If you're not 100% happy with your order for any reason let us know and we'll make it right.